We've selected the best connectivity hardware that is currently available and explain what you'll probably need for your project or business. Of course, we could've shown 100 different routers and antennas, but we believe that good advice gives great results.
On this page, you'll find a few selected pieces of hardware that are great for many applications. Looking for something more specific do not hesitate to contact us.
Short term internet | Retail company 4G back-up | Temporary internet
The Teltonika RUTX09 4G LTE router provides a stable and reliable 4G connection with throughput speeds of up to 300Mbps. The industrial dual-SIM router also has 4 Gigabit Ethernet ports and supports GPS. Suitable for various applications such as camera and traffic systems.
Price starts at: €239,00 ex. VAT
Sierra Wireless AirLink MP70
Perfect as vehicle router | Industrial IOT projects | Transportation and smart cities
The Sierra Wireless Airlink MP70 is a 4G LTE Advanced Pro router (CAT12) with a maximum download speed of 600 Mbps. Thanks to the support of 22 LTE frequency bands, you have coverage on LTE networks almost anywhere in the world. And easily read vehicle data thanks to telemetry.
Price starts at: €810,00 ex. VAT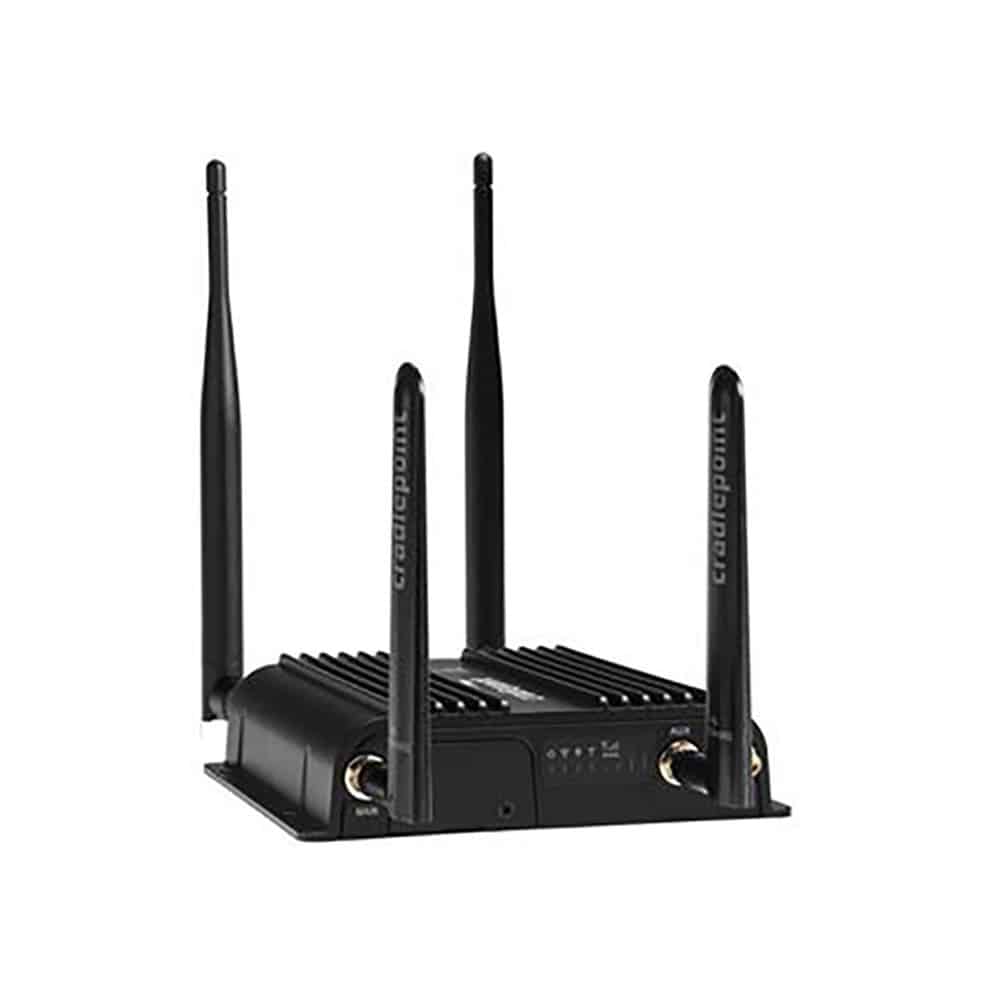 Multiple site internet | 4G Back-Up | Rugged for Vessels and industry
Cloud-Managed networking router for moving vehicles & vessels, new branch locations, and more. Includes a Gigabit-Class LTE Advanced Pro modem and the hardware is ruggedized for challenging environments.
The Cradlepoint COR IBR900 is the ideal 4G + M2M router for demanding environments. This model supports Wave 2 WiFi (802.11ac with MU-MIMO) for up to 128 concurrent users.
Price starts at: €1295,00 ex. VAT
Cradlepoint e3000 Enterprise
Enterprise projects | 5G Back Up | SD WAN projects
Next-generation, cloud-managed high-performance enterprise networking router. It is the most reliable Cradlepoint router that is now also 5G Ready. It comes with a 1.2 Gbps Gigabit LTE Advanced Pro modem and has WiFi 6, dual-radio, and dual-band capabilities.
The Cradlepoint E3000 is an LTE Advanced Pro router with download speeds of up to 1200Mbps. The M2M router has, among other things, 802.11ax WiFi, PoE ++, a dual-SIM modem and 9 Gigabit WAN / LAN ports for additional equipment or connections.
Price starts at: €1699,00 ex. VAT
Looking for
advice?


Let our experts help you.