Always On with Weconnect Internet Backup
4G Internet Backup
Continue working with backup internet
Imagine not having internet while the continuity of your business is crucial. Days or even hours, what would the impact be?
Prevent network outages and increase network availability by deploying our backup internet solution. As a result, when your fixed line fails, we take over and connect your business to the strongest network available in your region.
Failover Internet as a Backup Solution
Failover internet is all about creating a redundancy in your internet connections. In the event of an outage, your company, your co-workers, and your most vital processes will continue seamlessly. This redundancy can be achieved with a combination of secondary and primary fixed lines. However, failover internet isn't limited to fixed lines alone. The use of mobile internet technology such as 4G, 5G, or LTE for failover can provide even higher availability. This is due to the use of an entirely different path to your domain, reducing the risk of simultaneous failure.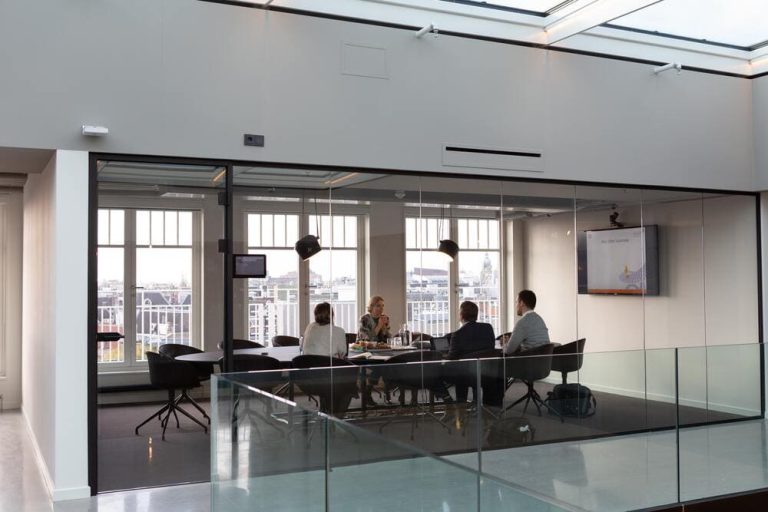 The Power of 4G Internet Backup
As a secondary subject, it's important to consider the value of 4G internet backup. Unlike traditional internet connections that rely on physical infrastructure, 4G internet backup utilizes cellular networks to maintain your connection. This "last mile" connection to the cell towers is conducted through the air, providing a separate path to your domain that is unaffected by outages impacting your primary fixed line. In addition to providing high availability, 4G internet backup also offers fast speeds and broad coverage, ensuring your business stays connected no matter where it is located.
Weconnect understands our business by providing worldwide 4G connectivity. The excellent service and the flexible cost model make it a good solution for our needs.
Our Connected Camera solution supported with 4G LTE connectivity of Weconnect, makes it is possible to quickly provide various channels of highly topical and newsworthy content. On-demand and reliable.
the collaboration between Weconnect & TechBinder is an excellent example of the power of the 'hardware-software-connectivity' triangle: Connectivity and the effective use of data are crucial for many players in the maritime and offshore sectors.
Weconnect facilitates us with reliable, high-quality 4G LTE supporting these mentioned processes. Besides they can support us project-based worldwide. "Weconnect is a steady workhorse within our fleet."
Stay Always On with Weconnect Internet Backup
With Weconnect Internet Backup, your business can stay "Always On", ensuring your operations continue smoothly, regardless of internet outages. Our solution provides a reliable failover to the strongest network available in your region, preventing any disruption to your business activities. Whether it's through fixed lines or 4G internet backup, Weconnect ensures your business remains connected, protecting your productivity and bottom line. So why wait for an outage to disrupt your operations? Implement a backup internet solution today and ensure your business continuity.
Don't let your business depend on
one wire
The Weconnect solution ensures secure "always-on connectivity'' during a network failure. Our cellular backup solution, based on the 4G 5G network has all the security features you and your organisation need.
For the security of your IT infrastructure we supply a dedicated VPN so the mobile connectivity becomes an integral part of your existing corporate network. The security and IT rules you set now applie to the mobile connected locations as well. Options like content filtering and Fixed IP addresses can be delivered as well.
to have some real nerd talk about it, we're always in for that.
Weconnect 4G Back Up Globally
Local, national and international LTE failover:
No matter how you are organized we can facilitate you with our 4G Back-Up services.
Benefit from over +700 networks and multiple networks per country for extra high availability and continuity of your business.
Stay lean and efficient since our services are delivered with one contract, one contact, one solution and operational management from one single platform.
Clear and honest pricing.
You just pay for the 4G cellular Backup subscription and only for the used data upon actual usage.
No fixed line outage means, no extra cost on 4G data usage or high-cost bundles. 
Combined with a wide range of management settings like alerts and blockages on data usage, you get the best possible LTE Failover solution.
Connected and in control with our CMP
Our IoT solutions are including a rich function IoT Portal. Cloud based, covering all you need for M2M SIM activation and management.
With this great tool you can act as an operator on your own. Just hold stock and facilitate activation and suspending at your command.
A wide range of alert settings to manage possible risk of too much usage and cost is a great feature as well.
When you need to support multiple , different projects for co working companies, departments or resellers, use the cost place section to separate projects and its dynamics so clear borders per IoT Solutions project are covered.
After working within corporate telecom operators for over 17 years, we started weconnect in 2016. We took the lessons learned and got rid of the typical "don'ts'' we experienced during our career within the telecom market.
We created a honest and clear model supplying international mobile internet to connect customers and partners in a way we wanted to be connected.
Since then we've build up a global mobile network service and an amazing team of professionals in Alkmaar, the Netherlands.
We've been providing the best global connectivity solutions since the start, we keep developing in this changing market and we are more than happy to provide you with our services. Read more about our team.
YOUR
GLOBAL

NETWORK OPERATOR
Challenge us with your Internet Backup problem, you could say we've solved some before. Use the contact form, or mail us on sales@weconnect.one or call us on +31 20 273 3300.