Weconnect; Solving problems with
data sims
Weconnect provides high-quality data solutions that connect to the best wireless networks everywhere you go.
We are one of the most experienced providers for Machine to Machine internet in Europe and connect over 100.000 machines, ships and businesses to the internet everyday.
Get secured at the source. At Weconnect we understand the importance of securing your data and your key processes so therefore we have a wide range of security solutions which can be configured on SIM Connectivity level.
One solution covering all countries. Weconnect your national and international connectivity needs supported by +700 networks covering over 200 countries.
We deliver honest and clear pricing. We are a lean and automated organisation. Combined with our buying power, we have the possibility to keep our prices low and so we do.
don't take our word for it

Read our connected news and cases

Blogs
Travelling to the Beijing Winter Olympics 2022?   Weconnect the Olympics! 🏅  4G Internet China. Our temporary Olympics bundle gets you a Tier A network with local
Read More »
Jobs
(Medior – Senior Functie) Als customer operations medewerker (Telecom Fxed & Mobile) vervul je een cruciale en veelzijdige rol in de dienstverlening en levering aan
Read More »
Blogs
As restrictions lift & business travel resumes once more, it's time to prepare for the end of the global lockdown. When it comes to travelling
Read More »
Do you want to know who we are? Let's go back to the year 1999 when founders Tim and Bas got into telecom and connectivity. Yes, that is back when internet was something you had to lay down the phone for and a floppy disk was THE place to store your company data.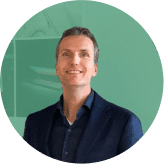 Bas de Lange
Head of Sales
Machiel van den Hoonaard
Head of Operations
Tim van Roemburg
Head of Finance