Weconnect; problemen oplossen met
data sims
Weconnect biedt hoogwaardige dataoplossingen die overal verbinding maken met de beste draadloze netwerken.
Wij zijn een van de meest ervaren providers voor Machine to Machine internet in Europa en verbinden dagelijks meer dan 100.000 machines, schepen en bedrijven met het internet.
Beveiliging bij de bron. Bij Weconnect begrijpen we hoe belangrijk het is om uw gegevens en uw belangrijkste processen te beveiligen. Daarom hebben we een breed scala aan beveiligingsoplossingen die kunnen worden geconfigureerd op SIM Connectivity-niveau.
Eén oplossing voor alle landen. Weconnect uw nationale en internationale connectiviteitsbehoeften ondersteund door +700 netwerken die meer dan 200 landen dekken.
Wij leveren eerlijke en duidelijke prijzen. Wij zijn een slanke en geautomatiseerde organisatie. In combinatie met onze inkoopkracht kunnen we onze prijzen laag houden en dat doen we dan ook.
Don't take our word for it





Cases
CGEOS (Creative Geosensing SPRL) is a Belgian based company specialized in engineering geodesy and more specifically in high rise buildings surveying alignment, GNSS (Global Navigation
Lees Meer »
Cases
FuzeField is een interactieve beweegvloer voor buiten die educatie, bewegen en gamen combineert waardoor er een heel nieuwe dimensie van bewegend leren ontstaat.
Lees Meer »
Blogs
Travelling to the Beijing Winter Olympics 2022?   Weconnect the Olympics! 🏅  4G Internet China. Our temporary Olympics bundle gets you a Tier A network with local
Lees Meer »
Wil je weten wie wij zijn? Laten we eens teruggaan naar het jaar 1999, toen oprichters Tim en Bas zich gingen bezighouden met telecom en connectiviteit. Ja, dat was in de tijd dat internet nog iets was waar je de telefoon voor moest neerleggen en een floppy DE plek was om je bedrijfsgegevens op te slaan.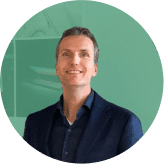 Bas de Lange
Head of Sales
Renze van Vueren
Head of Operations
Tim van Roemburg
Head of Finance